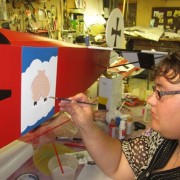 I am entrance to a end of my Giant Scale Fokker Triplane Build-Along and there are usually a few things to left to take caring of. we recently consecrated my daughter Rebecca to supplement a final touches on a paint pursuit with a further of a "Pig's Butt" side badge, that Cole Palen's Triplane is famous for. As a whole indication is mist embellished and markings are masked off, it has an over all frail look, most too new to looks like a well-worn performer in a Old Rhinebeck Aerodrome airshow. So, as with a strange 1960s epoch chronicle of Cole's triplane, we asked her to palm paint a Pig's Butt imprinting on for me. She used qualification acrylic paints and we consider she did a good pursuit capturing a feel and demeanour of a strange markings. Check it out.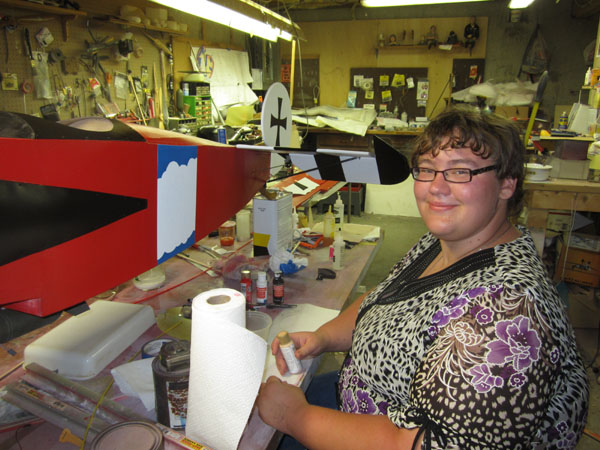 The story goes, Cole told his mother he wanted to build and fly a Fokker Triplane and she replied, "when pigs fly!" Cole embellished a now famous "Pig's Butt" in a clouds markings on a side of his triplane as a reverence to his wife's "support".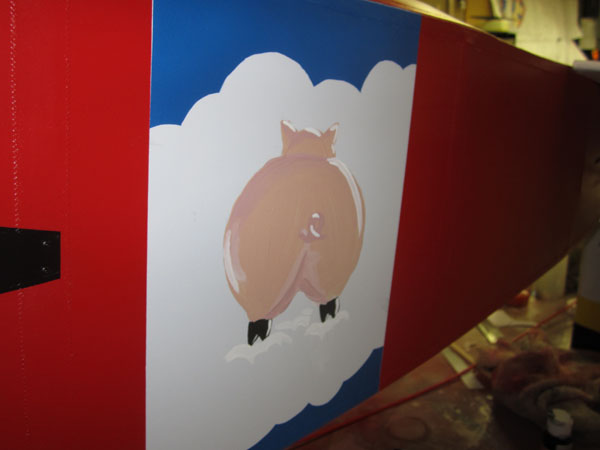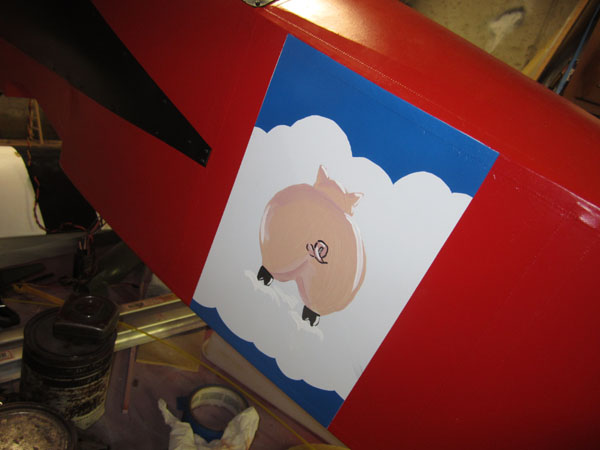 Now all we have to do is reinstall a engine and stifle linkage, and secure a radio apparatus and a triplane will be prepared for exam flights! Stay tuned!