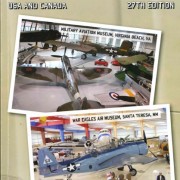 We have to acknowledge it, a editors here during MAN adore full-size aircraft roughly as most as RC models. When ever we transport to a large RC event, we customarily check out a aged GPS for internal points of seductiveness and strike a "Museums" selection. Aircraft museums are opposite a nation and make a good day outing for sure. But as scale modelers a universe over know, Aviation museums are a value trove for glorious documentation. Photos of a tangible aeroplane we are building can't be kick when we wish to get a sum right.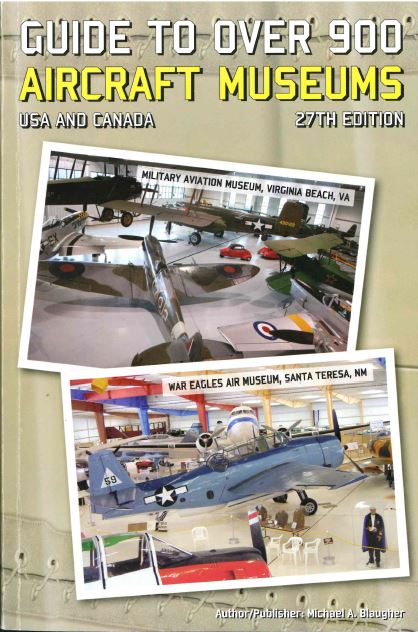 Recently we discovered a good 256 page, book that is a apparatus goldmine. "Guide to Over 900 Aircraft Museums" now in a 27th Edition, is a work of Author/publisher Michael A.  Blaugher and it covers only about any museum there is in a USA and Canada.
Ranging from a Academy of Model Aeronautics (AMA) Aviation Museum in Muncie, IN and the to Air Space Museum in Washington, DC, to a New England Air Museum in Connecticut and a Florida Air Museum in Lakeland, and everywhere in between, this accessible anxiety book gives all a hit information for all a listed museums as good as a list of all a aircraft on arrangement in their collections. Categorized by State, any page is easy to review and creates anticipating any specific form of plane, and a plcae a square of cake.
This 6×9 inch, perfect softbound anxiety lists 857 Aircraft museums in a US and 69 in Canada, any inventory includes a Name, Address, phone number, hours of operation, cost of acknowledgment and other information per present shops, websites and emails, as good as all a aircraft on arrangement in any museum. The book includes in alphabetical order, 10,525 aircraft with City, State, and Museum location. Also enclosed are a aircraft manufacturer, name, personal name, Serial (Buno) number, N-Number, Tail Letters, Side Numbers and Squadron Markings.
Priced during $18 and $6 for shipping, we rarely suggest this book for any critical scale modeler or aviation story lover.
This book is also accessible on CD in PDF format.
For some-more information contact:
Michael A.  Blaugher, 124 East Foster Parkway, Ft. Wayne, IN 46806-1730; 260 744 1020
airmuseums@aol.com